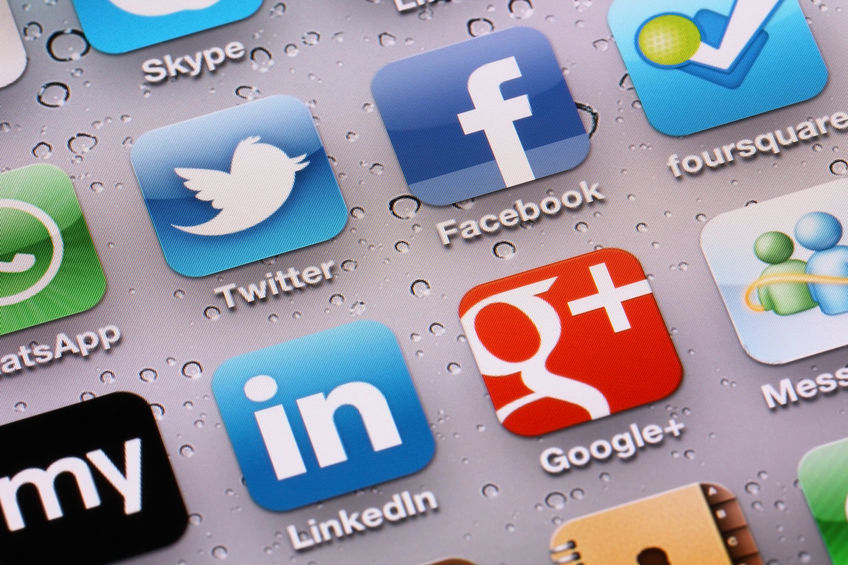 Social Media Marketing: Google+ Best Practices
Posted: July 24, 2017
Note: This is another post in our series on social media for business marketing.
We've been hearing a lot of not so great news about Google's social networking platform, Google Plus. In fact, Google no longer calls it a social network, but rather a social layer running across its services.
Given all the talk, does Google+ still makes sense for your digital marketing plan?
The short answer is yes. While Google+ is not the social network Google was hoping it would be, it still makes sense to include it in your social media business marketing strategy.
Google likes it when you use their products, and while Google does not index posts on Facebook and other social networks, it immediately indexes posts on Google+. That means your post on Google + may rank where your website does not.
With over 3.5 billion Google searches per day (1.2 trillion per year), it makes sense to use Google+ to up your chances of being found.
Best practices for G+
To get you started on your Google+ business page, here are our Google+ best practices to follow :
Set up completely and accurately
When it comes to Google+, it's important to take your time and fill out everything as completely and accurately as possible. That means no rushing through setup and filling out only the required fields! Information such as your company name, phone number, location, hours of operation, etc. will be integrated across Google's various platforms to make your business that much easier to find in Google search and Google Maps.
Link your site
Just as you display social buttons on your website and blog that make it possible for visitors to share your content and follow your business on Twitter, Linked, Facebook, etc., you'll want to do the same for your Google+ page. There are two terms and buttons you'll want to be aware of, each with value and each with their own purpose:
The Google+ Badge allows visitors to easily follow your Google + page from your site. This button is an important tool to help you turn site visitors into followers so you can keep your content on their feed and your brand at the top of their minds.
The Google+1 button is similar to the like/share button on Facebook. The benefit of a +1 on your page or content is two-fold. First, it will increase the SEO value of the content or page because Google search engines will see this engagement. Second, the person who clicked that +1 is basically saying to all of their followers, "hey, you should really check this out!" and a referral like that is priceless.
Post Strategically
Because Google+ allows Google bots to freely (and immediately) index whatever you post, take advantage of this by using keyword rich titles in your posts to increase your rankings. Just remember, other social media etiquette and best practices still apply, such as:
Don't write for bots; write for your followers.
Post more educational and entertaining content than sales-oriented content.
Use attractive images, videos, and digital media to increase engagement.
Use circles
The Circles feature is similar to Facebook's Custom Audiences. The feature allows you to organize all your followers into categories and choose which posts go to which circles. This means you can send highly targeted messaging to increase the effectiveness of each post. For example, you can send a new customer promotion only to those whom you've identified as potential customers instead of sending it to your entire base of followers, many of which are likely already customers or even competitors.
Join Communities
A Google+ Community is a place where like-minded people go to learn about and discuss the topics that interest them. Find established communities relevant to your brand (or start your own) to increase your credibility as a brand and build your following. Remember, this is not a place to promote your business, rather it is a place to be a part of the conversation: ask questions, answer questions, and post educational content.
The takeaway
Take advantage of the Google indexing system and build a Google+ Business page using these best practices. It's easy to adapt posts from your other social network, so there really is no downside to using Google+. Add it to your social media marketing plan.
---
About VONT Performance Digital Marketing
At VONT we believe that change is the only constant in the digital world – and that excites us. When tools and environments are constantly changing, new opportunities to help our clients achieve success are constantly arising. Each new advertising technology, social platform, or design approach allows us to improve on the results we achieve for our clients.
We believe in this idea of continual fine-tuning so much that we named our company VONT, which means to achieve exponential improvement in incremental steps. It is our core belief, and the reason why we are not simply a web design company or simply a digital advertising agency, but rather a long-term, single source partner providing a comprehensive array of web development and digital marketing capabilities.
In short, we're here so that our clients achieve success in the ever-changing digital world. If you'd like to learn more about VONT and the work we've done with our client partners, visit our Work page. Or, if you have a question, contact us. We'll get right back to you!