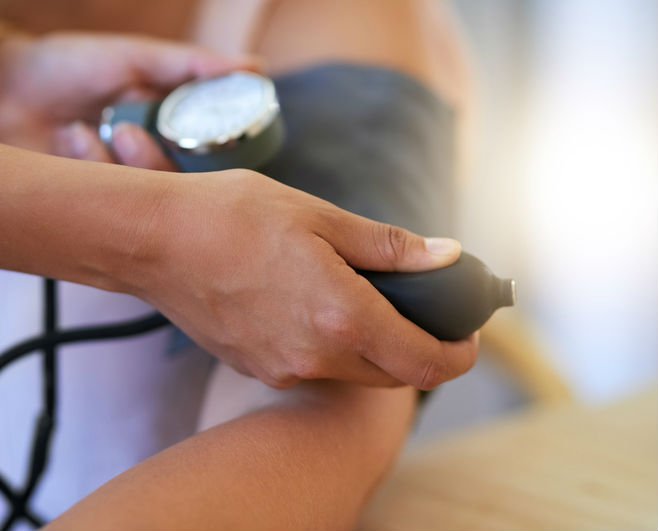 Gone are the days of listing your primary care practice in the Yellow Pages and waiting for the phone to ring – or even creating a website and hoping for someone to find it. Today's healthcare consumers are different. They are digitally native, diligent researchers, and seeking more than just a provider – they want a relationship.
So how can healthcare marketers adapt to reach today's patients online?
Unfortunately, primary care practices aren't usually a recruitment priority for larger healthcare systems, but that may be a mistake since they are often the gateway to getting patients into the system for additional specialty care. Digital marketing for primary care recruiting is an effective way to bring in new patients
Kim Laramy, healthcare marketing strategist at Ethos|VONT, has 6 essential tips has 6 essential tips for running efficient and targeted digital primary care recruitment campaigns.
1. Capacity First, Marketing Second
"It seems like a no-brainer," says Kim, "but make sure you have capacity for new patients before you recruit them." Nothing turns a patient off faster than a long wait to schedule their first appointment. And you only get to make a first impression once – so even if you open up additional availability later, the patient you initially turned away is unlikely to be back. One of the major benefits of a digital campaign is how nimble it is, so be sure to take advantage of that and turn your campaigns on and off as your capacity for new patients shifts.
2. Know Your Audience
Before you start any digital ad campaign it's important to know who you're talking to. Kim says that in her experience, women tend to be the primary decision makers for healthcare, so you'll not only want to target your digital campaigns toward women, but also make sure the copy and image selection for the ads will appeal to them. Before launching any new campaign, consider creating a persona (i.e. a fictional character representation of the primary target audience) to help guide ad development and targeting.
3. Be a Friendly Face
Primary care is first and foremost a relationship business, and patients want to feel like their provider is someone they can talk to and converse with easily. Digital ads are a great medium to help people get to know their potential provider before requesting an appointment. "A friendly face works best, and a video or audio clip helps cement the emotional connection," noted Kim. Featuring providers in your digital advertising, often with a personal quote or better yet, a video, helps patients feel more comfortable making the call for an appointment.
4. Make it Easy to Switch
You don't want inertia to stand in the way of a potential new patient making the move to a new provider. You have to make it as easy as possible for someone to book that first appointment, or get more information, especially if they are considering switching.
Start by including a phone number in the digital ad. "This is key," says Kim, as "the vast majority of clicks we see on digital ads is on the actual phone number." If someone is ready to make a change, they want to do it right away.
For effective digital healthcare campaigns, it is also important to ensure the infrastructure behind the campaigns (website and landing pages) is solid. Make sure all of your campaign landing pages are optimized for conversions – include a clickable telephone number front and center, or offer a "Book Now" button to request a first appointment. Remember that a large number of Google searches occur on mobile devices – if your landing pages aren't optimized for mobile, your campaign results will suffer.
"Having the website infrastructure in place to support the digital campaigns is so critically important," says Kim. "Everything needs to be optimized for keywords, as well as conversions. Even the best ads won't perform if the website they drive you to is underwhelming or difficult to navigate."
5. Search for New Patients, Win them Over with Display
According to Kim, search and display/programmatic campaigns are the most effective digital mediums for primary care practices. Search campaigns are successful in recruiting patients who are new to the area and actively looking for a new provider. Display and programmatic ads perform better with existing residents who may be passively searching for a new provider, or who aren't searching at all, but when presented with the opportunity, feel they could "do better" than their current practice.
"Facebook display ads are another great medium for primary care practices," says Kim. "Facebook has excellent targeting capabilities and is a great place for relationship building." That said, Kim notes that practices should be prepared for both the good and the ugly when it comes to social media marketing.
"People typically end up at the doctor when they are sick or stressed, so it's not unusual for them to air their complaints through social media channels," says Kim. Seeing those grievances on Facebook can cause providers to panic and abandon the platform. Rather than panic, however, providers should take these opportunities to show potential patients how much they care, and respond to any complaints promptly and professionally, with empathy and integrity. How a provider responds to a complaint says a lot about who they are, and it can be an excellent opportunity to impress potential new patients.
Remember, complaints will be aired whether you have a Facebook presence or not, being active on the platform just gives you the benefit of being able to respond and make it right. It's a win-win.
6. There's Still a Place for Print
While digital campaigns are typically the most cost effective and targeted way to reach potential new patients, Kim understands that in many smaller or more rural communities, there's still an important role for print advertising.
"Especially in communities with an older population, print advertising certainly still plays an important role," says Kim. "It's a great way to build awareness with a generation that may feel distrustful of what they see online."
Do you have questions about a healthcare marketing challenge? Talk to Kim today!
---
About VONT Performance Digital Marketing
At VONT we believe that change is the only constant in the digital world – and that excites us. When tools and environments are constantly changing, new opportunities to help our clients achieve success are constantly arising. Each new advertising technology, social platform, or design approach allows us to improve on the results we achieve for our clients.
We believe in this idea of continual fine-tuning so much that we named our company VONT, which means to achieve exponential improvement in incremental steps. It is our core belief, and the reason why we are not simply a web design company or simply a digital advertising agency, but rather a long-term, single source partner providing a comprehensive array of web development and digital marketing capabilities.
In short, we're here so that our clients achieve success in the ever-changing digital world. If you'd like to learn more about VONT and the work we've done with our healthcare clients, visit our Work page. Or, if you have a question, or contact us. We'll get right back to you!