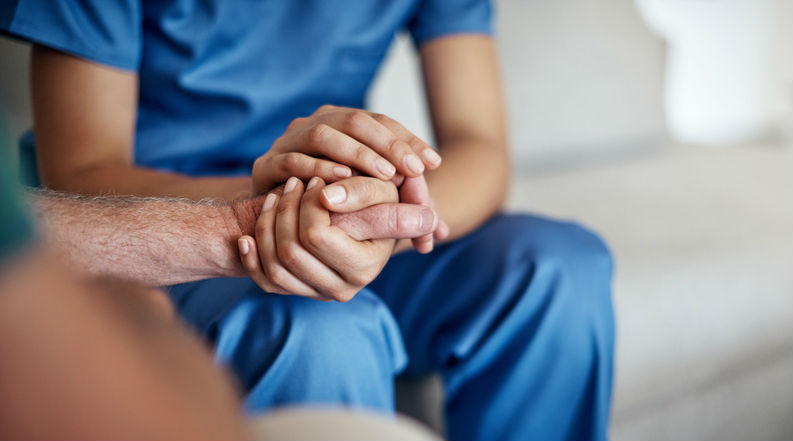 Digital Marketing for Healthcare: A Basic Plan
Posted: January 26, 2018
If you're in healthcare, you know that the paths used to reach prospective patients have evolved in recent years. The changes to the healthcare industry– Medicare reimbursement formulas, HIPAA, the rise of the super group, and the way insurance works –have led to increased competition for healthcare dollars.
Add to that the mass acceptance and use of the Internet, social media, and mobile applications, and it's no wonder that hospitals and groups are turning to digital to improve their awareness and lead generation.
Today, if you're not using digital marketing for healthcare, you're missing out on important tools that could increase your hospital or practice's brand awareness and lead generation.
Not sure what a plan would look like? Check out these basic digital marketing strategies for healthcare.
Brand Awareness for Hospitals and Practices
The first part of any medical digital marketing campaign involves building awareness of your practice or hospital. (Before you start leveraging your brand, however, be sure that your brand positioning and messaging are clear and concise.)
Awareness campaigns are especially effective for medical areas that are choice-based, i.e. those in which the patient has a say in choosing where to go. Okay, where do you begin building your brand awareness?
Social Media
With its low cost per impression and good targeting capabilities, social media is a great vehicle for building brand awareness of your hospital, group, or program, as well as establishing expertise.
We know what you're thinking – there's no way you can do social media and respect HIPAA. Fortunately, you can be social and still protect patient privacy – it just takes a little effort, thought, and commitment. (Want more? Read How to Use Social Media and Be HIPAA Compliant for details.)
With Facebook's recent change to its algorithm, it's become nearly impossible to reach your healthcare audience organically through Newsfeed. Today, promoted posts are a necessity for reaching an audience.
While you may miss the halcyon days of free publicity, the good news is that because promoted posts look like regular posts as opposed to advertisements, people are more likely to pay attention to them. In addition, promoted posts are not considered interruption media and that provides them access to places other media forms cannot go.
Once you create your audience targeting profile, you then decide how frequently you want your posts to be seen. The right timing is a matter of choosing a number frequent enough to make a memorable brand impression, but not so frequent to turn off potential patients.
SEO
Your website is the hub of your digital efforts. It's where you want to drive your leads, because it's the primary spot where you'll turn your leads into patients.
Search Engine Optimization (SEO) makes your website more visible to search engines by tailoring and expanding content on your website to appeal to search engines. As a result, your website will appear higher up on a Search Engine Results Page (SERP) for the medical services you offer, and help increase the likelihood that users will remain on your site and get to know you and your practice better.
Display Advertising
Invest in display advertising on good-fit websites, especially those that skew towards a female audience. Why? Because it's been shown that women make 80% of healthcare decisions for their families.
Directories
Listings in general purpose directories give your site more SEO authority, which in turn helps it score higher on SERPs. Paid or free directories offer more exposure as well.
Content Marketing
Creating and refreshing great content on your site as well as broadcasting your new content through vehicles such as social media help build a relationship with your audience and drive traffic to your website.
Digital Earned Media
Also known as Digital PR, earned media involves getting in touch with bloggers and other buzz-makers to create additional exposure for your medical program on the internet. Remember, you have the expertise that a variety of health bloggers would love to write about.
Lead Generation for Hospitals and Practices
Lead generation is used to increase the number of patients or scheduled appointments. It's important to keep in mind that women make 80% of the healthcare decisions – so be sure to market to those decision-makers!
Build your lead generation campaign with the following:
Paid Search
Reaches prospects who are already searching for what your hospital or medical group has to offer by placing your website at the top of the Search Engine Results Page (SERP). This will get your hospital or practice in front of viewers at the time they are searching for what you have to offer.
Remarketing
Remarketing is a powerful tool for targeting your audience, and reminding that your practice is out there.
Use remarketing to reach out to your previous website visitors with both display, text, video and social media ads that include calls-to-action (CTAs) that encourage them to return to, reengage with your website…and, eventually, book an appointment. Be sure to customize your messages based on whether or not the past visitor is already a lead.
A best practice note: it's important to set the frequency cap to limit impressions with remarketing – you don't want to bombard your audience and risk turning them off to your brand.
Conversion Rate Optimization (CRO)
Optimize both landing pages and key pages of website for the best page elements such as headlines, copy, form, graphics, page layout, and call-to-action (CTA) to generate the most leads.
Be sure to explore options for conversion types focusing on the difference between what works in a desktop space and what works in the rapidly growing mobile space. A call-to-action such as 'Schedule an Appointment' provides a high level of reach and will get patients through your doors.
Mobile
If it's not already, be sure to convert your website to support mobile. According to the Pew Research Center, nearly two-thirds of Americans own smart phones, and for many these are key entry points into the digital world.
You want to be able to serve information to the user in the way that he/she wants it. Being able to click to call or make an appointment provides easy response mechanisms.
In addition, you can bring in potent call tracking tools with mobile, which will help you measure your success.
The takeaway
The continuing changes in healthcare and mass acceptance of internet, social media, and mobile applications have necessitated reliance on a digital marketing plan for hospitals and practices. Digital can effectively increase brand awareness and lead generation.
---
About VONT Performance Digital Marketing
At VONT we believe that change is the only constant in the digital world – and that excites us. When tools and environments are constantly changing, new opportunities to help our clients achieve success are constantly arising. Each new advertising technology, social platform, or design approach allows us to improve on the results we achieve for our clients.
We believe in this idea of continual fine-tuning so much that we named our company VONT, which means to achieve exponential improvement in incremental steps. It is our core belief, and the reason why we are not simply a web design company or simply a digital advertising agency, but rather a long-term, single source partner providing a comprehensive array of web development and digital marketing capabilities.
In short, we're here so that our clients achieve success in the ever-changing digital world. If you'd like to learn more about VONT and the work we've done with our healthcare clients, visit our Work page. Or, if you have a question, contact us. We'll get right back to you!