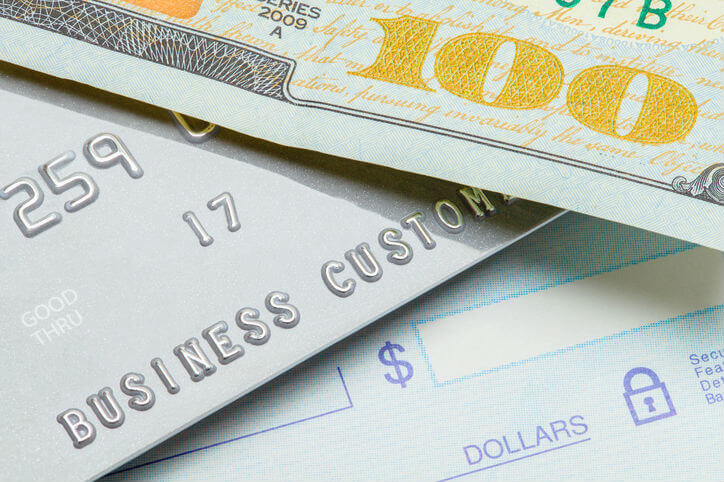 Digital Marketing: Cross-Selling for Community Banks and Credit Unions
Posted: May 17, 2018
Cross-selling is an integral part of marketing plans for community banks or credit unions. Not only does cross-selling provide a steady stream of new business, but it has a higher ROI than simply tracking down new customers.
As such, community banks and credit unions will want to make sure existing customers are aware of their complete line of products and services. After all, a customer who comes to you to open a deposit account, may also be in the market for a 15-year fixed rate mortgage.
Digital marketing will help you get your message out to your existing customer base smoothly and effectively. Just take a look.
Would you like to learn more about digital marketing for community banks and credit unions? Click here for VONT's free digital marketing checklist.
Reaching your customers through email
Email is a direct, low-cost way of reaching existing customers. While privacy considerations will most likely prevent the use of a third party from sending out emails for you, there's no reason why you can't do so effectively in-house.  Here are some tips for an effective email campaign:
Avoid sending blast emails to all your customers
Customize your send-to lists depending on which products your customers are currently using – you don't want to send information on your new HELOC to customers who have just opened one.
Consider mining your ACH data to find people making payments to other financial institution and use that information to further customize your lists.
Keep in mind: Typically, only 20%-30% of your recipients will look at what you've sent, so email should be only one of the ways you use to reach your existing customers.
Remind customers about your products
Remarketing is a powerful tool that can cultivate more leads than any of your other marketing approaches. It provides strong conversion rates and is a great 'reminder' channel for ongoing communications. Here are some tips for an effective remarketing campaign:
Use remarketing to reach out to the customers who visit your website to remind them of the products you offer.
Use both display and text ads that include calls-to-action (CTAs) that promote products relevant to the pages they visit as well as new products.
Customize your remarketing messages with current offers.
Keep in mind: When using remarketing, it's important to use 'frequency caps' that limit the number of impressions your target audience sees. The last thing you want to do is make your audience feel "stalked." In addition, good creative can be expensive, so be sure to set aside some of your budget.
Rich targeting with social media
Social media platforms such as Facebook, Twitter, Snapchat, and LinkedIn provide powerful targeting capabilities that allow you to target ads to users on your email list. While each platform has a different name for the service (Custom Audiences from Facebook and Snapchat, Matched Audiences from LinkedIn, and Tailored Audiences from Twitter), the tools work in the same way.
The tools are quick to deploy and provide high frequency at a low cost. In addition, creative is inexpensive with ads appearing as "native content." Here are some tips for an effective social media campaign:
Pull targeted email lists out of your customer data and securely load them into a Custom Audience.
Cross-sell your products. For example, creating a custom audience of customers that make ACH payments for car loans to other banks provides an opportunity to promote your car loan products.
Keep in mind: Most impressions and traffic will be on mobile devices, which can be harder to convert.
The Takeaway
Digital marketing techniques can help you cross-sell your products to highly relevant audiences. To insure the highest visibility of your offerings, email, remarketing, and social media custom audiences should be used in combination.
---
About VONT Performance Digital Marketing
At VONT we believe that change is the only constant in the digital world – and that excites us. When tools and environments are constantly changing, new opportunities to help our clients achieve success are constantly arising. Each new advertising technology, social platform, or design approach allows us to improve on the results we achieve for our clients.
We believe in this idea of continual fine-tuning so much that we named our company VONT, which means to achieve exponential improvement in incremental steps. It is our core belief, and the reason why we are not simply a web design company or simply a digital advertising agency, but rather a long-term, single source partner providing a comprehensive array of web development and digital marketing capabilities.
In short, we're here so that our clients achieve success in the ever-changing digital world. If you'd like to learn more about VONT and the work we've done with our financial clients, visit our Work page. Or, if you have a question, or contact us. We'll get right back to you!